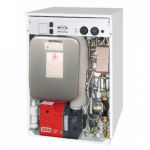 I am now offering all tasks concerning Heating & Hot Water Systems, Oil Boilers and Heat Pumps.
Get your system installed, repaired or serviced at our very competitive rates.  Or get your system optimised to save you money and get you a warm and toasty for winter……
I now offer the following services concerning these systems (including):
System Design
Installations
Servicing
Repairs
Fine Tuning
Balancing
Flushing
Improvements
Verification
Performance Enhancements
Energy / Fuel Reduction
Wet Heating Specialist
Renewables
I can provide these services throughout all of Orkney (including the isles) and northern Scotland.  I am OFTEC trained and qualified for working on oil based systems, including tank storage.  I have completed several heat pump manufacturers own in-house courses, so I can install and service a range of systems.  I also have extensive knowledge and experience in the fine tuning of heating systems to help improve performance and save you fuel and energy.
Summer is an ideal time to get your heating and hot water system serviced and working at its best, ready for a trouble free winter.  This should be carried out annually to ensure reliable and efficient system operation.
Many services are fixed price* and that is what you will pay.  Discounts are available for multi-year contracts.
For more information or to discuss your requirements, please feel free to contact me.
* Subject to any faults being repaired and travel costs, which maybe be at additional charges.